More Than A Good English Tuition Centre For Primary School Students
Our primary curriculum refines essential exam skills and goes beyond instilling confidence. 
By analysing prominent question trends and exam structures, our lessons are specifically tailored to facilitate academic excellence. We employ systematic approaches to ensure students comprehend the specific requirements of each question and can construct accurate and precise responses that effectively address all aspects of the exam questions.
Our PSLE tuition has structured and relevant materials help your child to gain subject and topical mastery
A good English tuition centre for primary helps students understand exam requirements and refine thought process when applying knowledge
Exam excellence begins with smart techniques in PSLE tuition for continual revision and progress
Key Learning Objectives of our English Tuition for Primary:
Augustine's PSLE tuition is geared towards achieving the following objectives below:
1. Building up a strong foundation in the language through the understanding of basic and advanced grammar rules as well as learning thematic vocabulary.
2. Refining their use of writing techniques and improving their use of language in order to make their stories more exciting and engaging
3. Developing their metacognitive abilities to help them evaluate their own work.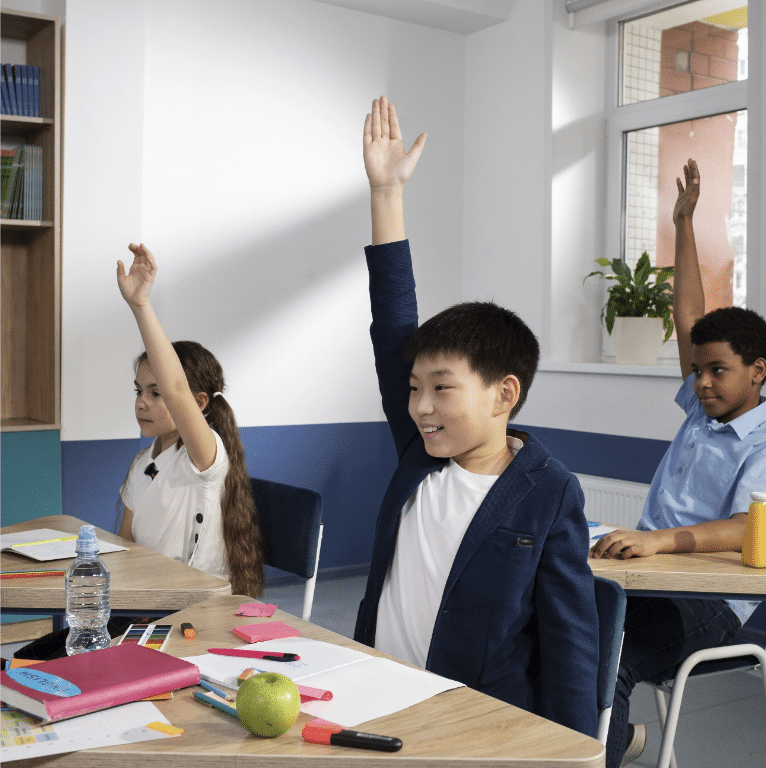 Preparing and Studying for PSLE English
Should your child encounter challenges with primary school English, rest assured, there are effective measures to adopt. The journey to prepare for PSLE English can commence early and adapt conveniently. Strengthening your child's English skills is a continuous endeavour that can be pursued at any opportune moment.
During PSLE English prep, intricate components might seem overwhelming, leading to improvement uncertainty. Some children might perceive unchanging English proficiency, especially if they find it tough. This perception could lead to skipping prep, assuming performance stays the same.
However, transformation is possible. With consistent effort, your child can progress. Don't let doubt hinder PSLE English success. Enhancing language skills proactively increases potential for better grades. Despite challenges, embarking on mastering PSLE English is a positive stride forward.
At Wordstruck, we deeply empathise with our students about the complex difficulties of O Level English, and work hard to make each O Level English component both accessible and enriching for students. Through our carefully curated syllabus, we hope that we can help you discover the beauty and relevance of English, so that studying for it becomes much less of a chore! 
Besides the pragmatic reason of giving yourself an edge to enrol in a tertiary education of your choosing, here's some reasons we believe you should prioritise preparing well for your O Level English journey:
Mastering O Level English components will prepare you for future, real-world responsibilities. Situational Writing trains you to write emails to your future employers, and articles for those of you budding journalists out there. The basics of Expository Writing can aid you in writing clear research papers for university. Carrying out all those Editing practices will make you a whiz at spotting your own mistakes in future. And Oral will train you to speak confidently and fluently during your future interviews!
Exploring O Level English components can help you to ignite a possible passion for English and/or other interests! When you encounter fascinating, moving comprehension Narrative passages, perhaps that can inspire you to look for the book which the passage came from, and spark a love for reading. Or, when you tackle a mind-blowing Non-Narrative passage about unique topics like the history of personality tests or the art of Japanese sushi making, you can discover a new interest you never knew you had! Our passages at Wordstruck are similarly carefully chosen to inspire such bursts of interest and critical thinking, so you can look forward to reading them!
Lastly, O Level English also encourages your critical thinking. Inference questions in comprehension require you to read between the lines and think beyond what is simply explicitly told to you. Expository writing topics encourage you to think in-depth about various topics as you construct a nuanced argument. Learning how to think critically for yourself is definitely an essential skill in today's discourse-driven world which can sometimes drown you with too much information!
So what are you waiting for? Why not give our enjoyable and enlightening lessons at Wordstruck a try today?
PSLE English: Let's All Be Exam-Smart
How do we tackle the PSLE English Paper: Strategies & Analysis
As we focus on PSLE English preparation, it's vital to adopt a structured approach that imparts relevant examination strategies and techniques. Our aim is to equip young learners with the skills they need not only for school assessments but also to excel in their future PSLE English exams.
To ensure your child understands the requirements clearly, we engage them in exercises that involve analysing passages and questions. Whether it's honing writing, comprehension, or oral skills, our students at Augustine's English Classes are well-prepared to consistently achieve their best. We have full confidence in our methods as a reputable English tuition resource for primary school students. By focusing on their development during this pivotal time, we set them on a path toward success in both immediate evaluations and their upcoming PSLE English journey.
Our aim as an PSLE English Tuition Centre: Grow a generation of change agents equipped with techniques to handle the PSLE English assessment and communication skills to create an impact wherever they are planted.
Guiding Your Child's PSLE English Excellence: Mastering the Exam Components
Our dedicated PSLE English tuition educators are well-versed in the academic demands, poised to impart essential techniques for mastering grammar, synthesis, comprehension, and composition writing. Beyond mere assessment, English serves as a powerful tool for nurturing creativity and becomes an integral aspect of their evolving lifestyles. Through our guidance, your child will not only excel in their PSLE English journey but also embrace the richness of language for ideation and expression.
How Your Child Will Benefit From Our Primary English Tuition
Become purposeful and structured in approaching PSLE English components (precision in adhering to the question requirements, application of strategies to break down questions)
Use English in a grammatical and appropriate manner to convey meaning and achieve impact in various contexts
Improvement by the next exam (typically 10-20 more marks)
Develop confidence and a love for English and its intricacies
What Makes Lessons at Augustine's English Classes Different From Other Primary English Tuition Centres?
How can you be sure that learning has occurred? It's when you're capable of teaching it yourself.
Our students not only demonstrate their comprehension of techniques and question formats during practice but also have opportunities to explain these concepts to their peers. Alongside learning from meticulously crafted materials and within a nurturing environment, your child will confidently step out of our classroom. These are some of the factors that distinguish us as the Best English tuition centre in Singapore!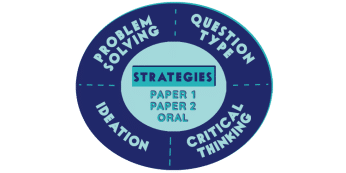 for each section of the paper
updated regularly to align with MOE's assessment formats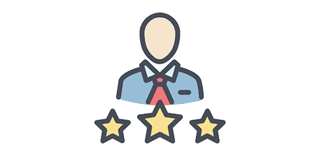 Highly experienced teachers
trained to deliver our unique teaching methodology
to stimulate discussion on real world issues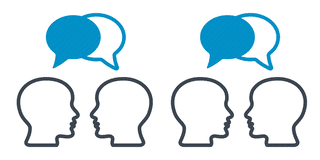 Collaborative learning setting
with small class size of 10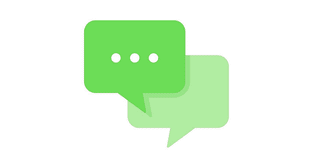 Direct line of communication
periodic updates on your child's progress
Get Your Free O Level English Essential Toolkit Here!
– Comprehensive Guide to all O Level Components
– Quick access to last minute revision tips required to ace the examinations!
– Watch free online pre-recorded videos and read detailed articles on essential topics such as:
Approaching Different Types of Continuous Writing Essay Questions

How to Tackle Situational Writing (in its Various Forms)
Identifying and Mastering All Types of Comprehension Questions


– Hands-on interactive practice for Oral and Listening Comprehension
Enrolling For Our Secondary English Tuition Is Easy As A-B-C!
Learning that is out of the world
We know how some of our students have to rush from one location to another for their O-Level English classes. We also know how some parents often worry for the safety of their children as they travel. An online classroom from home puts these concerns to rest.
The best part? The same materials and techniques used in LBM's centre-based lessons will be used in our online classroom.
Enrolling For Our Primary English Tuition Is Easy As A-B-C!
Fill out the form using the button below so we can reach out.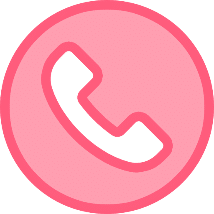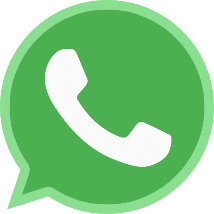 We'll contact you to understand your child's needs.
A Course Consultant will pair you up with a suitable programme for your trial class!
Testimonials About Our Primary English Tuition
Mother of Matthew, Pri 6, Tao Nan School
"My son had been getting Cs and Ds since P5. Finally, I decided to enrol him in Augustine's primary school English tuition class 6 months before his PSLE. I was hoping for a pass but when the results came out, it was nothing short of a miracle! My son had gotten himself an A! Thank you so much, August!"
Mother of Keith, Pri 3, Saint Stephen's School
"Augustine makes learning English interesting for the children. He often organises fun activities/games which motivate the kids to attend and learn at the same time. My son likes his class!"
Father of Thaddaeus and Thierry, Sec 3 and Pri 5, Maris Stella High School and Tao Nan School
"My boys, Thaddaeus and Thierry, love Augustine's classes. This is one enrichment activity they hate to miss. Augustine makes English fun to learn and it's no mean feat with my boys. He is generous with his time and spares no effort to share his knowledge and joy of the English language with his students.
Augustine has taken care of my boys for a few years now and I haves total faith in his abilities and methods to further my boys' development in the language."
Sec 2, Tanjong Katong Secondary School
"My First A!!! Thanks, Teacher Augustine!"
Mother of Matthew, Pri 6, Tao Nan School
"My son had been getting Cs and Ds since P5. Finally, I decided to enrol him in Augustine's primary school English tuition class 6 months before his PSLE. I was hoping for a pass but when the results came out, it was nothing short of a miracle! My son had gotten himself an A! Thank you so much, August!"
Mother of Keith, Pri 3, Saint Stephen's School
"Augustine makes learning English interesting for the children. He often organises fun activities/games which motivate the kids to attend and learn at the same time. My son likes his class!"
Augustine is an excellent English teacher who is passionate about his subject. He is always willing to go the extra mile to help his students succeed. My children have learned so much from him, and I am confident that they will continue to do well in English because of his instructions. One of the ways that Mr. Augustine has helped my children improve their writing skills is by providing them with regular feedback and guidance. He always takes the time to read their work carefully and offer specific suggestions for how they can improve their grammar, punctuation, and vocabulary. He also provides them with helpful tips on how to organize their thoughts and ideas more effectively. As a result my children have become much more confident writers. They are now able to write clear, concise, and well-organized essays that make a strong argument. He also keep them engaged through prizes and games on class participation/performance activities.
My children's grades improved significantly due to the fun and engaging teachings. Augustine is encouraging and my children look forward to their classes every time. Highly recommended.
My sons learnt memorisation techniques to help them overcome the common mistakes in MCQ, and an enriched vocabulary which helped them in essay writing. Besides teaching the subject, Augustine cares keenly about his students' wellbeing and will provide feedback to clarify out-of-norm behaviour that he observed in class. My boys enjoy going to his class (almost six years now) as he has a unique way to keep them engaged and motivated. I also appreciate that Augustine has been very accommodating when we have conflicts in schedules; he will work closely with us to make up for the missed lessons.
Chloe enjoys the lesson each week. Initially she found it challenging, however teacher Augustine keeps on encouraging her, she slowly gain confidence in herself. Thank you teacher Augustine!
My daughter started attending Augustine's English Classes in January of this year. I'm glad that her English has improved significantly, especially her composition. Her confidence in learning English has also increased. Teacher Augustine has a unique way of teaching and encouraging students. My daughter is very motivated and enjoys his classes. The classroom environment is comfortable, and there is a little entertainment before class for students to decompress. I am extremely pleased with my decision to choose this tuition centre for my daughter's education.
Noticed Ivan increased interest in English after a few lessons in your class. Your dedication to your students is much appreciated. Thank you.
Sarah has gained confidence in writing her essay and most importantly her results has improved and she enjoyed attending her lesson weekly. Thank you to Mr Augustine, wish we found you sooner.
Having joined Augustine's class, I can see that my boy is engaged and enjoys attending his classes. Mr Augustine understands the nature of the child and provides the most appropriate techniques for the learner's journey. We are also grateful to Mr Augustine who went the extra mile to provide the class with some 'grammar MCQ hacks' and some 'tricky rules for synthesis and transformation'. Overall, it's a very conductive place to study. Thank you for all the good work and professionalism.
My son, Josiah feedback that the English class is interesting whereby there is a point system to allow him to work hard towards gaining points for playing the Nintendo game. He also mentions that he is able to pay more attention during the lesson. As a parent, I find this helpful as it is challenging to motivate and stay focused on any subjects that require a lot of attention. As I can see his self-directed motivation when going to English class. I hope and believe he can gain more knowledge from the English lessons through this play-learn-rewards points system approach and be able to achieve good grades to help him to get into his desired school. Thank you for your guidance.
HuiNiang Zheng
2023-05-15
Would You Like Your Child To Be Our Next Success Story?
Simply fill in your particulars and we will contact you to confirm the Free Trial Lesson!