A spacious learning environment that helps our students to learn faster and better
Gentle energy of the yellow colour promotes better learning of languages and other creative pursuits.
Sitting together facilitates in discussions among the students which increased understanding, empathy, and higher-order thinking.
Integrating technology in education helps students stay engaged and gain access the most up-to-date information faster.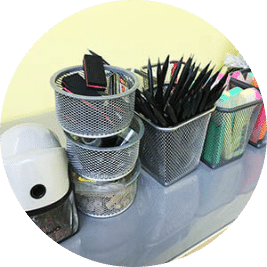 And of course, we provide an array of essential stationaries for our students to work productively and efficiently.
A mini clubhouse designed specifically for our students' exclusive usage on all days

A secret enclave for our students to explore worlds beyond the confines of a classroom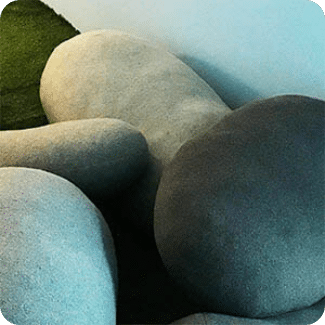 Inspired by nature, the pebble cushions don't just give comfort but help to arouse curiosity in children in understanding nature.
Using media to showcase complex ideas and connect theories taught in the classroom with real world events and policies.
A collection of Mensa Select games allows the students to exercise their critical thinking in a challenging, unique and competitive environment.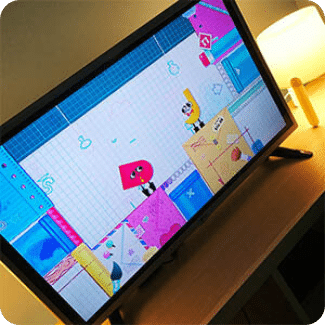 During the school holidays, our students can enjoy TV games that foster teamwork and boost cognitive abilities!
Want to find out more about our English tuition programmes or sign up for a free trial lesson?
Simply fill in the form below and we will be in touch with you within 2 working days.